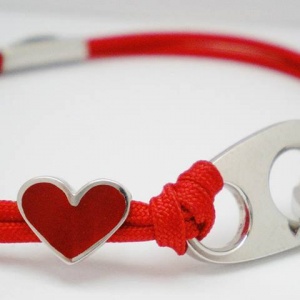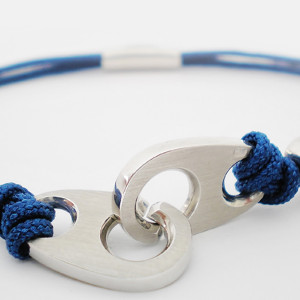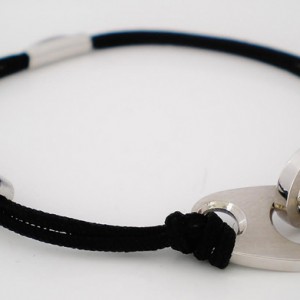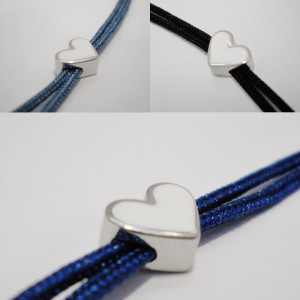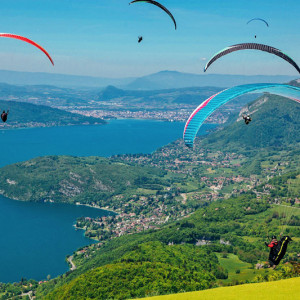 " Annecy " bracelet
87.00 EUR
http://my-wings-paragliding-jewellery-gioxi-love.soldigo.com/annecy-bracelet_27971
Annecy Paragliding.
MYW with Heart bracelet.
Silver 925% ( 1,7 cm x 1 cm sister clips, 1,2 cm x 0,4 cm pipe ) with Rhodium,
Silver 925% ( glossy ) with rhodium, Small heart with Colorit ( decorated with enamel )

Sterling Silver, 5,5 gr - 6 gr, Handmade! Unique Design!
width of line: about 2 x 1,5 mm- 1,8 mm ( 3 mm- 3,6 mm )

It can be ordered with colorful enamel and paragliding line!

Warrantly: 1 year
Choose the color of the cord! Add to cart.
( White, Black, Red, Light Blue, Dark Blue, Bluish Gray, Deep Purple )
Choose the color of Colorit enamel. Add to cart.
( White, Black, Red, Light blue, Dark blue, Pink colors.)
What is Colorit? This is a very strong and wear-resistant enamel. It may be ordered in all colors of the rainbow.
I recommend for everyday wear!
Finally, select the size of the bracelet.l Add to cart

What size? ( Female: 17.5 cm, 18 cm, 19 cm, 19,5cm, 20,cm, 20.5 cm .. )

Free shipping to Everywhere!

Posting: within 2-4 weeks from order!

Photo by Hand Luggage Only.